Ecokindness Essential Oil Hydrosol, Cucumber, 8 Oz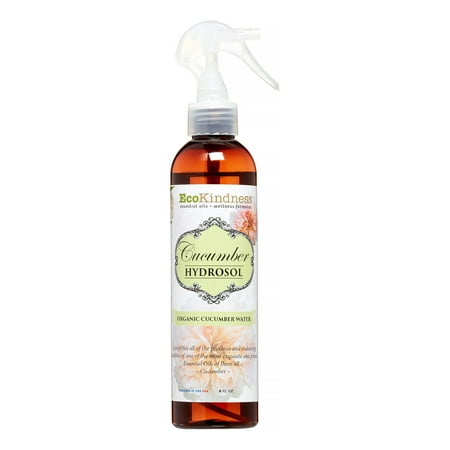 Ecokindness Essential Oil Hydrosol, Cucumber, 8 ...
Buy Now
$18.15

Related Products
$10.86
Ecokindness Essential Oil Hydrosol, Cucumber, 4 Oz
$8.95
Cucumber Seed Oil is cold pressed from the cleaned and dried seeds of cucumbers. It is then carefully filtered to obtain a brilliant, clear yellow oil with a mild, fresh cucumber aroma. Cucumber Seed Oil possesses a remarkable amount of phytosterols. Studies indicate that phytosterols help the skin strengthen its lipid barrier, restoring proper moisture balance, smoothing the skins surface and improving skin elasticity. Phytosterols are also known for their ability to nourish and stimulate the skin cells to encourage regeneration of healthy skin cells. Cucumber Seed Oil can be effective in treating dry skin, eczema, psoriasis, acne and sunburned skin. It is a good choice for inclusion in formulations for revitalizing maturing skin. Cucumber Seed Oil would be effective in defending skin cells from free-radical damage.
$9.11
FeaturesLife of the party-Essential oil blend stress reliever-green tea cucumber. Essential Oils are known to be used to help uplift the emotions encourage relaxation and stimulate mental focus. The finest ingredients have been specially formulated to enhance your spa experience. Simply add a few drops of essential oil fragrance to melted or liquid soap base bath salt bath fizzie body scrubs or lotion. Each package contains one 0.25 oz. bottle of oil.