EcoKindness Essential Oil, Pink Grapefruit, 0.17 Oz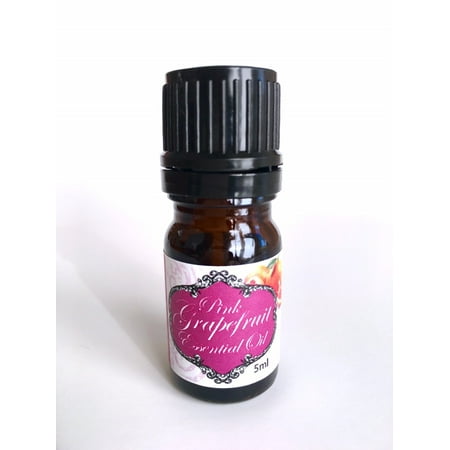 EcoKindness Essential Oil, Pink Grapefruit, 0.17 ...
Buy Now
$7.78

Related Products
$52.26
Aromatherapy Properties: (Uses) It is considered antisepticsedative nervine. It is a calming oil excellent for stress and tension. Settles the nerves. May be useful in helping people ease off tranquilizers. This oil is considered a classic for physical mental and emotional burnout which may result in total exhaustion. On an emotional level Vetiver helps to soothe states of irritability anger and hysteria. Vetiver is recommended for dry dehydrated skin. May assist with acne. Its vulnerary and cicatrisant properties are utilized to prevent and reduce wrinkles and stretch marks during pregnancy. Very helpful in cases of mental and physical exhaustion. It assists with increasing blood flow which thereby being able to alleviate muscular aches and pains. A tonic to the reproductive system and its relaxing quality seems to have some effect on tension underlying sexual problems. Helpful in cases of insomnia. Blends well with: Frankincense Geranium Grapefruit Pink Jasmine Absolute Lavender French Rose Geranium Sandalwood East Indian and Ylang Ylang I. Features100% Pure Essential Oil Raw Material - Vetiver II Botanical Name - Vetiveria Zizanoides Therapeutic Grade Capacity - 1 oz.(30 ml.)
$30.81
Aromatherapy Properties: (Uses) Antispasmodic emmenagogue insecticide parturient and stimulant. Indicated for all sorts of respiratory problems sinusitis and chronic bronchitis. If used in full body massage use only a minute amount; massage in local areas may be preferable. Possibility of eye irritation as well as an irritant on sensitive skin. Stimulates a tired mind. Helpful with digestive problems such as vomiting flatulence constipation and diarrhea. Seems to relax stomach muscles relieves hiccups and nausea. May help with travel sickness. Good oil to use externally on children with digestive problems such as nausea constipation and diarrhea. Blends well with: Basil Holy Grapefruit Pink Lemon and Rosemary. May be used to relieve pruritus. Don't use during pregnancy. Features100% Pure Essential Oil Raw Material - Spearmint Botanical Name - Mentha Spicata Therapeutic Grade Capacity - 1 oz.(30 ml.)
$46.49
Ylang ylang comes from the Comoros Islands off the eastern coast of Africa. It has been part of folk medicine and rituals in tropical Asia for thousands of years. Steam distilled from the flowers of a tall tropical tree, ylang ylang essential oil has a sweet aroma that offers relaxing, sensual, and aphrodisiac properties. Its a middle to base note oil that blends well with sweet orange, cedarwood, and pink grapefruit. What makes Native Remedies Essential Oils Better? 100% pure Sustainably harvested Quality tested Made in GMP-certified facilities Kosher certified Validated by GC-MS (gas chromatography-mass spectrometry) and FTIR (Fourier transform infrared spectroscopy) Inspected by organoleptic methods Each batch of oil is physically inspected by hand for color, clarity, and viscosity Essential oils are not technically oils. Rather they are highly concentrated plant constituents that possess medicinal and cosmetic qualities. Most essential oils are high in antibacterial, antifungal, and antiviral properties. Essential oils are miniscule in molecular size. They do not absorb in the body over time. Its important to note that fragrance oils and essential oils are not the same thing. Essential oils are wholly natural and cannot be patented. Enormous amounts of plants are needed to produce essential oil. For example, it takes more than 4,000 pounds of Bulgarian roses to produce one pound of essential oil. It takes 100 pounds of lavender to produce one pound of lavender essential oil.