Studded Rose Leather Essential Oil Bracelet Unisex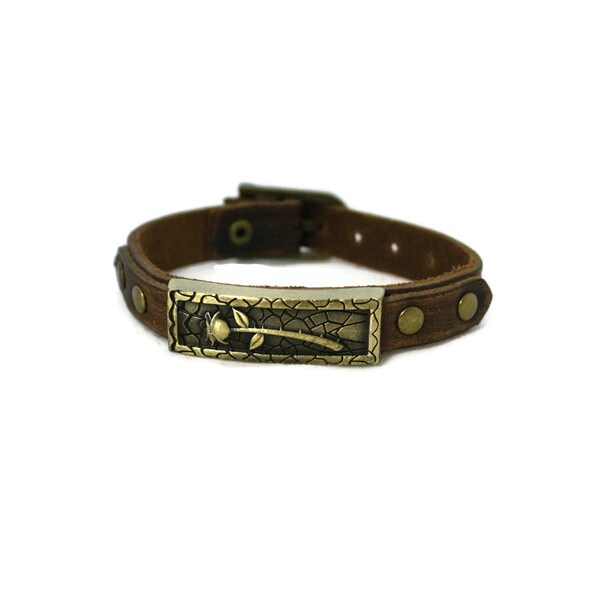 This essential oil bracelet uses natural leather as the diffuser. An antique bronze rose plate covers 2 layers of brown leather, providing a spot to place your essential oils for all day diffusion. This bracelet has 4 sizing options allowing sizes of 6.5" to 8" and the closure is a sturdy metal. Great for men and women Jewelry Type: Fashion Gender: Men's, Women's Clasp: Adjustable Clasp Bracelet Style: Adjustable Country of Origin: United States Length: 7.5 Inch, 7 Inch, 7.25 Inch All measurements are approximate and may vary slightly from the listed dimensions.
Buy Now
$25.99

Related Products
$20.29
A stylish and discreet way to use essential oils, this diffuser pendant showcases a beautiful silver rose flower design. With a lava diffuser bead at the center that makes it easy to add a few drops of your oil to experience all day enjoyment, this pendant hangs from a tball station chain of 316L Stainelss Steel. Rust, tarnish, lead, and nickel free. The pendant itself is rhodium-plated for a shiny, durable finish. Features: States: Iowa Material: 316L Surgical grade Stainless steel chain, Rhodium pendant About the Manufacturer: Welcome to Destination Oils. My name is Kara and I am the owner of Destination Oils, a small essential oil business located in Iowa. We want to bring great, high quality essential oils and unique aromatherapy jewelry to the online marketplace. Our oils are 100-percent pure, therapeutic grade with no fillers, preservatives, or chemicals. Just oil. Pure and Natural- Essentials You Can Trust.
$50.35
Rose Geranium South Africa Pure Essential Oil (Cape Rose Geranium) (1.70 oz, ZIN: 305669) Type: Supplements Function: Maintenance & Prevention Size: 1.7 Oz. Gender: Unisex
$8.32
As one of the few oils with the ability to both uplift and sedate, Rose Geranium works profoundly on the emotions. It works wonders in skincare remedies and can be used to help in the treatment of the following: acne, bruises, burns, cuts, dermatitis, eczema, hemorrhoids, lice, mosquito repellant, ringworm, ulcers, edema, poor circulation, sore throat, tonsillitis, PMS, menopausal problems, stress and neuralgia. It can be used to remedy digestive ailments, kidney and bladder disorders and has traditionally been considered as an astringent. This variety of Rose Geranium is one of the most fragrant specie and the oil is used in to perfumery and cosmetics industry as it can be made to imitate many fragrances and is often used to 'stretch' the much more expensive oil of rose.