Studded Rose Leather Essential Oil Bracelet Unisex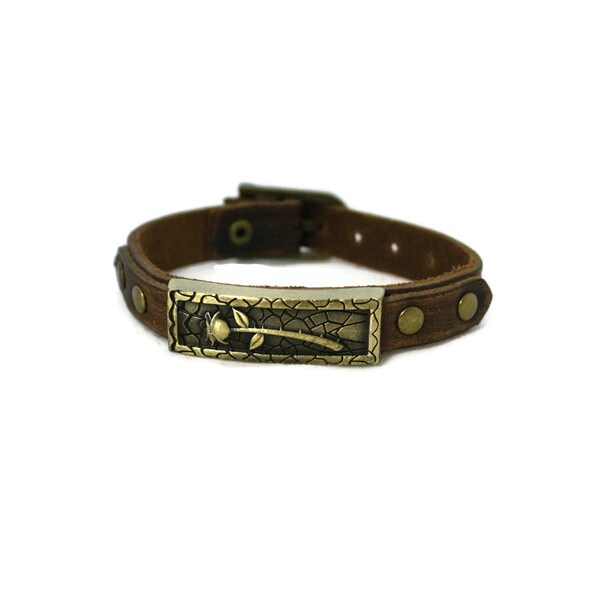 This essential oil bracelet uses natural leather as the diffuser. An antique bronze rose plate covers 2 layers of brown leather, providing a spot to place your essential oils for all day diffusion. This bracelet has 4 sizing options allowing sizes of 6.5" to 8" and the closure is a sturdy metal. Great for men and women Jewelry Type: Fashion Gender: Men's, Women's Clasp: Adjustable Clasp Bracelet Style: Adjustable Country of Origin: United States Length: 7.5 Inch, 7 Inch, 7.25 Inch All measurements are approximate and may vary slightly from the listed dimensions.
Buy Now
$25.49

Related Products
$9.96
Pink Rose Flower Essential Oil Tee Women's -Image by Shutterstock Color: White Age: Adult Color Mapping: White Occasion: Everyday
$14.95
Germ Fighter Synergy Essential Oil Blend. 30 ml (1 oz). 100% Pure, Undiluted, Therapeutic Grade. (Blend of: Lemon, Clove Bud, Cinnamon Bark, Eucalyptus, and Rosemary)
$8.98
Acts as a General Skin Tonic with Astringent Properties, Moisturizes, Hydrates and Stimulates Skin, Boosts All Skin Types When Mixed with Lotion or Cream, Non-toxic, Non-irritant and Non-sensitizing, Can be Helpful for Respiratory Tract, Digestive Problems, Menstrual Problems, and in Skin Care, For External Use Only. Benefits : Revitalizer.