Silky Scents Sage (Dalmatian) Essential Oil 100% Pure, Undiluted - 1/3 fl. oz. (10 ml)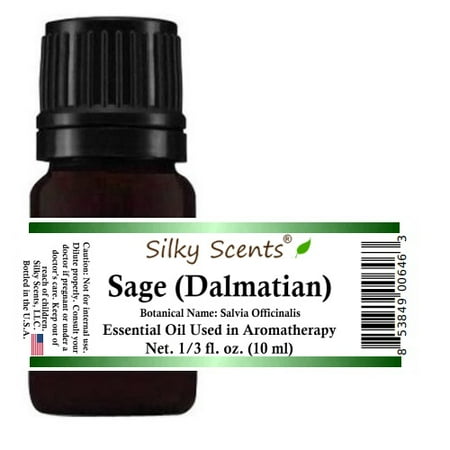 Sage (Dalmatian) (Salvia Officinalis) Essential Oil, Easy Dropper Lid, Tamper proof packaging, Industry leading quality!
Buy Now
$5.87

Related Products
$7.36
Nature's Alchemy 100% Pure Essential Oil, Sage, 0.5 OzThese 100% natural essential oils are meticulously extracted from plants by cold pressing or steam distillation using the same techniques developed by the medieval Persian physician Avicenna. All Nature's Alchemy high-quality botanical oils are scientifically tested for purity and contain no chemical solvents, added alcohol or other extenders.
$11.54
Ecokindness Essential Oil Hydrosol, Sage, 8 Oz