Rosa Mosqueta Rose Hips Seed Oil, 1 oz (30 ml), Natural Beauty Oil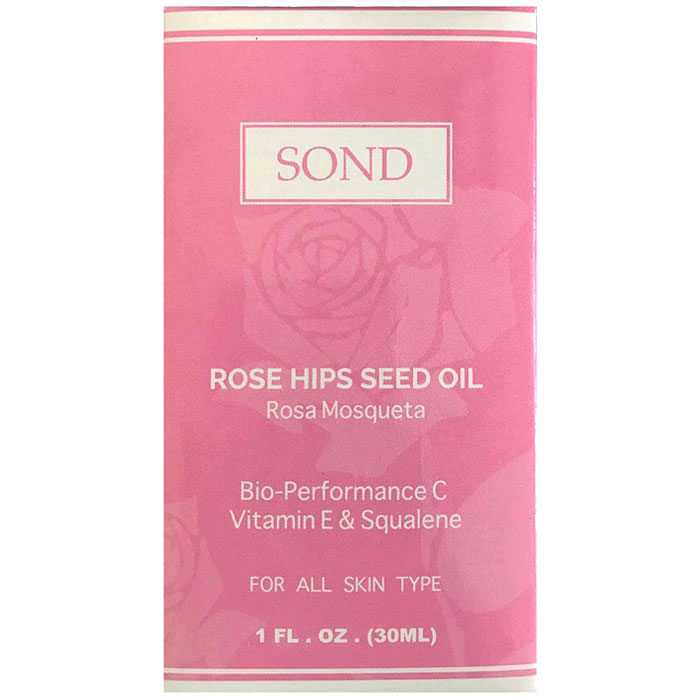 Buy Now
$8.50

Related Products
$7.39
A rich, amber-colored oil from the ripened fruit of the rose known as hips. Contains natural retinol acid (vitamin a) and is well sought after for helping to replenish and restore mature or sun-exposed skin.
$10.99
Extracted from the seeds of Rosa canina, Pure Rose Hip Seed Oil is rich in Omega-6 essential fatty acids. This oil can be used to aid in skin cell renewal to replenish a healthy glow and helps damaged skin. The botanicals used to produce NOW Certified Organic Essential Oils are grown in soils that has been confirmed to be free of pesticides, synthetic fertilizers and herbicidal residues. Each one is guaranteed to be of the finest quality available, GC/FTIR verified and certified organic by Quality Assurance International. Plants and botanicals grown for the purpose of producing an organic essential oil are grown in soil that's free of pesticides, fungicides, herbicides and synthetic fertilizers and contain no genetically modified organisms (GMOs). Oils from organically grown plants and botanicals are teeming with beneficial compounds due to their high purity. Extra care is taken during the distillation process, and organic distillation requires a high level of sanitation and documentation. Once the oil is extracted, the used plants are returned to the field as compost for further fertilization, contributing to the health of the soil and new plants. Buying organic products supports the organic industry and encourages the use of responsible farming techniques that protect our health and the health of our planet. If you're into organic aromatherapy then our essential oils' organic versions are just what you're looking for!
$109.95
PERFECT VALENTINES DAY GIFT FOR HER: Why give 1 or even 1 dozen roses for Valentines Day or Mothers Day? Give your mom, wife, girlfriend, or spouse the gift of 100's of roses in 1 bottle! SUPER QUALITY: Best Quality of Rose originating from France, which is known for its Rose essential oil worldwide! UNDILUTED & 100% PURE Rose Flower Oil with no added ingredients or additives. BEST SCENT: We searched worldwide for the absolute best scent and fragrance of Rose with the best therapeutic properties and we found it in this particular Rose oil from France. MULTI-USE: Use for aromatherapy, for facials, perfume, massage, face, hair, in a bath, and more. Mixes well with sandalwood oil, geranium, wild coconut, tea tree and more. 100% Satisfaction Guarantee or Your Money Back!