Rosa Mosqueta Rose Hips Seed Oil, 1 oz (30 ml), Natural Beauty Oil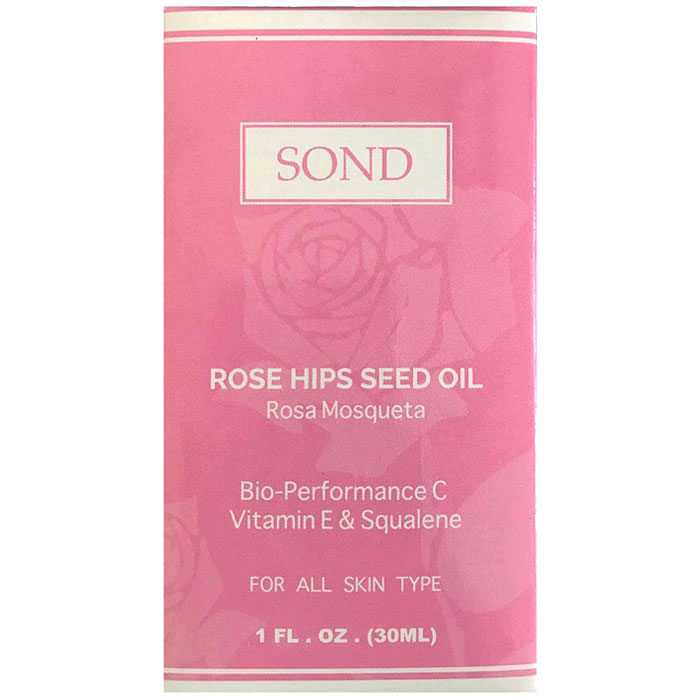 Buy Now
$8.50

Related Products
$39.99
INCREDIBLE BENEFITS ALL FROM A SINGLE INGREDIENT Foxbrim's 100% Pure Organic Rosehip Seed Oil provides exceptional regenerating and anti-aging benefits from its incredible abundance of fatty acids (Omega 3, 6 & 9), Vitamin C, Retinol (Vitamin A) and Beta Carotene.Allow Nature to provide you everything you need for glowing and healthy hair, skin and nails! Treat your skin to the absolute best nature has to offer. Foxbrim's Organic Rosehip Seed Oil includes: + Vitamins A & C + Linoleic & Linolenic Acid (Omega-3 & 6) + Lycopene (antioxidant) + Beta-carotene (antioxidant) Remember, Foxbrim crafts all it's 100% Pure Organic Rosehip Seed Oil in extremely small batches to ensure efficacy of the natural ingredients. Due to the high demand on Amazon we've run out of stock a number of times. Secure your bottle now to begin enjoying the skin restoring benefits right away! Your purchase is backed by our amazing guarantee. Try it. Love it. Or send it back for a full refund. No questions asked. We want you to be blown away by your results. We aren't happy unless you are. Order your 100% Pure Organic Rosehip Seed Oil today to begin unveiling your naturally beautiful radiant skin and hair! Click on the 'Add to Cart' button on this page now!
$10.50
What it is: Rose hip seed oil is the best product for tissue hydration with a high absorbing level. Penetrates dry skin almost instantly to restore a much needed moisture balance frequently lost by climatic and environmental conditions such as dryness and air toxicity.This all natural skin care product helps revitalize dry and dull skin while visibly improving skin's quality and appearance. Helps reduces the appearance of wrinkles, fine lines, and crow's feet. Rose hip seed oil is a natural moisturizer for dry, sensitive, allergic, sun damaged, and other problem skin types. This oil comes directly from the grower without any additives or fillers. Rosehip oil nourishes Your Skin: Rosehip Oil also has a high content of unsaturated essential fatty acids, oleic (15-20%), linoleic (44-50%) and linolenic (30-35%). They are called "essential " because our body is not able to reproduce them, and because they help to nourish and maintain a healthy skin. How to use Rosehip Oil: Massage the oil unto the affected area with your fingertips until it is completely absorbed. If you use it during the day, use a sunscreen with spf80+ when outdoors. Use twice daily. Results are best appreciated after 3 months of regular usage, to reduce the appearance of scars, stretch marks, wrinkles, and age spots. Rose hip seed oil is also an anti-inflammatory and helps improve burned skin. Who should use this product? Individuals who have dry, sensitive skin. Not recommended for individuals who are prone to acne breakouts.
$11.00
What is rose hip oil? Rose hip oil is a powerful moisturizer and full of vitamins A, C and E. The oil is well known for its Retinol which gives rose hip oil powerful anti-aging properties. Rose hip oil is a natural way to treat many skin conditions such as dry skin, dermatitis, eczema and psoriasis. Ingredients Only one ingredient, 100% rose hip oil - unrefined, unfiltered and certified organic by the USDA and Eco Cert. Directions Apply 2-3 drops on your fingertips and rub the oil into the affected area two to three times a day. Benefits will be noticeable within months. Rub the seed oil into the ends and tips of your hair do prevent splits ends. Use the rose hip oil in beards. The oil is quickly absorbed. Uses for rose hip oil: 1)Force moisturizer 2) Heel moisturizer 3) as a manage oil 4) dry scalp 5) split ends 6) chapped lips 7) Brittle nails 8) Acne 9) Scarring 10) Sun damage 11) age spots 12) stretch marks during pregnancy 13) sun damaged hair 14) eczema 15) sun spots What rose hip oil will do for you: ?Rejuvenate and brighter skin ?Make your hair shinier and smoother ?Softens brittle nails, cuticles and heels ?Reduce acne and acne scarring ?Moisturizers dry lips ?Reduces the appearance of wrinkles ?Reverses sun damage Guaranteed satisfaction Order your bottle of rose hip oil today to take advantage of our 365 rise free guarantee.