Natures Alchemy 0221911 100 Percent Pure Essential Oil Rosemary - 0.5 fl oz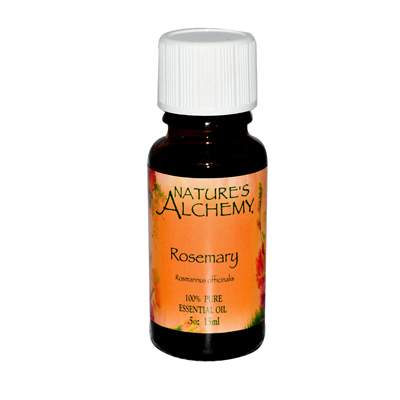 Rosmarinus Officinalis. 100% Pure. These 100% natural essential oils are meticulously extracted from plants by cold pressing or steam distillation using the same techniques developed by the medieval Persian physician Avicenna. Nature's Alchemy Oils are all aromatherapy grade. Supplement Facts: Rosmarinus officinalis (rosemary) oil. 100% pure natural essential oil. All Nature's Alchemy high-quality botanical oils are scientifically tested for purity and contain no chemical solvents, added alcohol or other extenders. Directions: Follow the guidance of your alternative health care practitioner in utilizing these fragrances. Perfect for aromatherapy, baths, room fragrancing, personal fragrance, potpourri, massage oil fragrancing or ...
Buy Now
$12.84

Related Products
$15.40
100% Pure Rosemary Essential Oil Therapeutic Grade - 30 ml. Aroma: Herby, strong, camphoraceous, refreshing with woody undertone. Blends well with: Basil, Bergamot, Black Pepper, Cedarwood, Cinnamon, Citronella, Clary Sage, Elemi, Eucalyptus, Frankincense, Geranium, Grapefruit, Lavender, Lemon, Litsea Cubeba, Mandarin, Marjoram, Niaouli, Oregano, Peppermint, Petitgrain, Pine, Ravensara, Tea Tree, Thyme.
$23.20
NativeRemedies Rosemary Essential Oil, 1 Fl Oz