H5225 Top Fill Ultrasonic Cool and Warm Mist Humid with Aroma Tray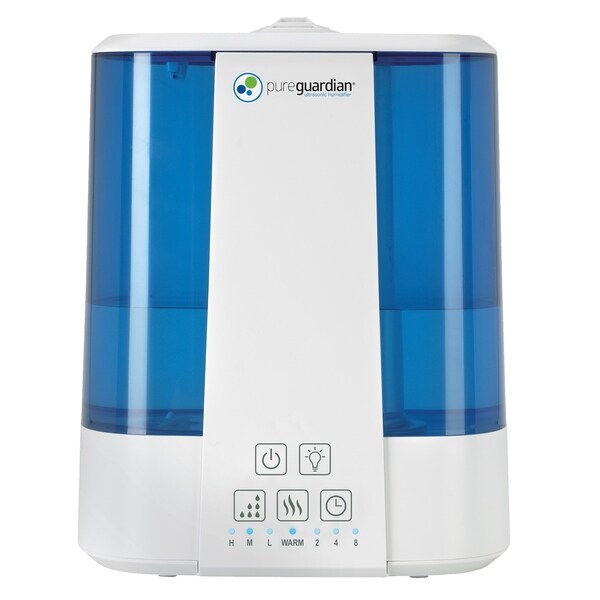 The 100-Hour* Ultrasonic Cool and Warm Mist Humidifier guards against problems caused by dry air in the home. It is ideal for use in medium and large sized rooms. Unlike other humidifiers that grow slimy mold on the water tank surface, Silver Clean Protection is embedded in the tank to fight the growth of mold and mildew on the surface of the water tank. Thanks to ultrasonic technology, it disperses a cool mist into the air, and is ultra-quiet making it ideal to have on while you sleep. This top fill humidifier has an optional aromatherapy tray so ...
Buy Now
£82.04

Related Products
$12.64
Combines the wellness power of aromatherapy with the versatility of a stick anywhere anytime patch. The unique blend of organic essential plant oils in each patch release a stimulating aroma specifically designed to relax your mind while freshening your ambient living space naturally. FeaturesSafe long lasting and 100% natural Chemical free and no filer. Contain only essential plant oils& Simple and convenient. Just squeeze and stick. Anywhere. Sugessted uses - In the evening bedside office yoga Ingredients: Lavender oil orange peel oil bergamot oil chamomile oil ylang ylang oil. SpecificationsDimension: 6" H x 4" W x 3" D Weight: 0.375 lbs
$28.27
Olbas Oil Description: Olbas Aromatic Inhalant Therapeutic Body Massage Oil. Olbas Oil has long been a household name that families reach for at the first sign of a cold. It can be dropped onto a handkerchief or into water for inhalation during the day, at night a drop on a tissue tucked inside a pillowcase can help you to breathe easily so that you get a good night's sleep. Applied to the skin, Olbas Oil produces a feeling of warmth and a local anaesthetic action, which makes it particularly effective in relieving muscular discomfort and arthritis pain. Olbas Oil originated in Basel, Switzerland over 100 years ago, and continues to be a European and worldwide favorite. The natural essential oils in Olbas Oil are extracted from six medicinal herbs, the basis of healing in cultures around the world for centuries. This synergistic combination of six essential oils provides amazing relief on multiple levels. Disclaimer These statements have not been evaluated by the FDA. These products are not intended to diagnose, treat, cure, or prevent any disease.
$7.49
100% Pure Therapeutic Grade Good Night Blend Chamomile, Clary Sage, Copaiba, French lavender, Peru Balsam, Sandalwood, Sweet Marjoram, Ylang Ylang - Comparable to DoTerra's Serenity & Young Living's Peace & Calming Blend Comes in an amber glass essential oil bottle. European Dropper Cap included. What sets Healing Solutions Essential Oils apart is superior cultivation of ingredients that are the best in the world. Combined with superior distillation and bottling care process, We GUARANTEE that our oils are aromatically superior and more effective than any other oils - if you disagree we will refund your money! Zen The Leading Aromatherapy Associations (Alliance of International Aromatherapists (AIA), International Aromatherapy and Aromatic Medicine Association, Aromatherapy Trade Council, and others) all state that essential oils should not be taken internally (regardless of purity or organic origin) unless under the guidance of a health care practitioner trained at an appropriate level . As such, all of our oils carry a label warning that the product is NOT FOR INTERNAL USE.