Silky Scents EO137-1OZ-30ML 100 Percent Pure Therapeutic Grade Valerian Root Essential Oil - 30 ml.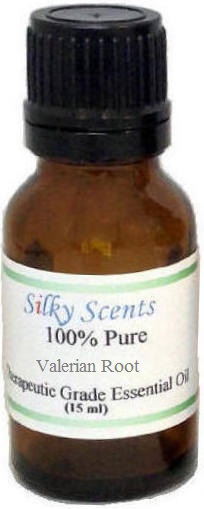 Aromatherapy Properties: (Uses) This high altitude oil naturally contains more effective components than for instance Valerian grown in China. Research has found that Valerian root grown at higher altitudes have higher concentrations of valeptorates one of the primary compounds responsible for this oil's therapeutic effects. Highly sedative in action. As a relaxing/sleep inducing blend it has no equal. Valerian Root has been used to combat insomnia nervousness restlessness tension agitation headaches as the result of nervous tension and panic attacks. It has also been used on muscle spasms palpitations of the heart cardiovascular spasm and neuralgia. Valerian Root ...
Buy Now
$75.63

Related Products
$29.95
Lack Of Sleep? Introducing H-Insomnia FormulaMost insomnia treatment products contain chemicals that may be harmful to your body because most insomnia remedies do not use natural ingredients. Our product is a safe, effective alternative blended with essential oils and homeopathic ingredients under strict "Good Manufacturing Practice" guidelines.Have you tried other natural home remedies for insomnia before and nothing has worked? We have sold over 500,000 products since 2001 and have received thousands of verified 5 star reviews. Order Today, Ships Today! Order before 5pm EST and it ships today!
$11.95
Sleep better with soothing, therapeutic Healthful restless legs cream. Massage the restless leg cream into feet and legs at bedtime to soothe symptoms. Natural ingredients include flower extracts, vitamins A and E, and essential oils to promote relaxation. 4 oz.
$7.38
Natural Patches of Vermont - Relaxing Sleep Formula Essential Oil Patch Lavender - 1 Easy-to-Apply Patch Natural Patches of Vermont Relaxing Sleep Formula Essential Oil Patch Lavender is aromatically relaxing, calming and normalizing. In this blend, Lavender, Chamomile and Jasmine act in concert to help clear your thoughts and quiet the mind so that you fall asleep naturally. Natural Patches of Vermont Essential Oil Patches offer numerous advantages over many other