Essential Oils for Stress Relief Citrus Breeze 15ml Blend by Destination Oils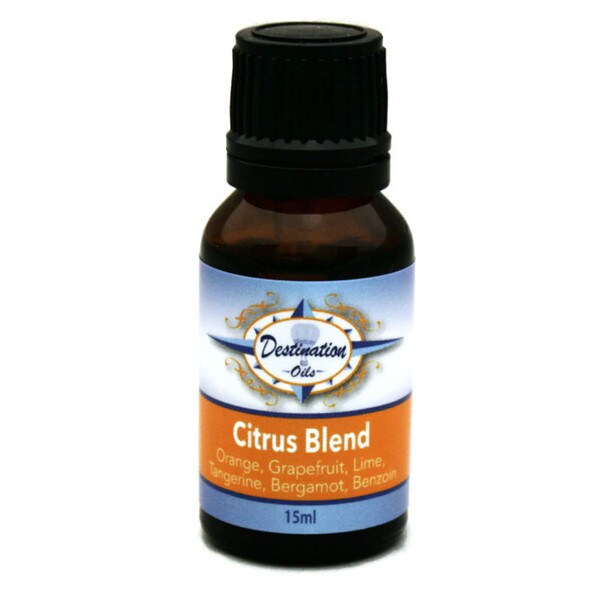 A great smelling blend of pure citrus essential oils that smells just like an Orange Creamsicle. This one is a family favorite- diffusing it will give a burst of energy and happy feelings. A great way to bring sunshine into your day. This fantastic blend contains 100-percent Orange, Grapefruit, Lime, Tangerine, Bergamot and Benzoin essential oils - not diluted with any carrier oils. All Destination Oils are 100-percent pure, therapeutic grade essential oils. Features: States: Iowa The best quality for a great price. Material: Oils Oils in this blend and their benefits: Orange: Uplifting to the emotions, decreases feelings ...
Buy Now
£10.95

Related Products
$15.99
ZAQ Wisdom Aroma Essential Oil Mist 1OZ - Alleviates stress and tension
$13.95
Lavender Inhale to Calm Panic & Anxiety Formula is formulated to help you breathe deeper and stay calm during panic and anxiety attacks. Breathing alone can help overcome a panic attack. This formula, can help fight a panic attack, by bringing immediate relief from a simple breath of fresh air. It can also help with vertigo, motion sickness, sea sickness, dizzy spells and nausea. Ingredients: Cajeput, Eucalyptol, Lavender, Menthol, Peppermint, Ravensara
$4.69
Name: Stress Relief Synergy Blend * Contains: Bergamot (Citrus bergamia), Patchouli (Pogostemon Cablin), Sweet Orange (citrus sinesis), Ylang ylang (Cananga Odorata), Pink grapefruit (Citrus paradisi), Gurjum (Dipterocarpus turbinatum) Characteristics: Stress Away blend is an excellent blend to uplift and relax individuals who are in need of stress relief. Bright and soothing a must have blend. It works well in a nebulizing diffuser at the office. Usage: This synergy blend contains 100% pure essential oils. We recommend a 3 to 5% dilution for topical body applications. * Cautions: It is possible that this blend may cause sensitivities; users are recommended to use these blends only in dilution and not as a replacement for traditional medicine.