Aura Cacia Essenential Oil Sweet Almond Plus Blueberry Seed - 4 fl oz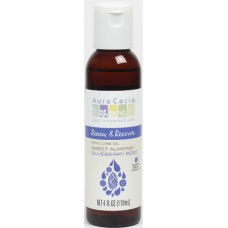 Blueberry seed oil is balanced in Omega-3 and Omega-6. Its emollient nature helps reduce flaking to maintain the smooth appearance of your skin. Use on face and neck FeaturesEssenential oil sweet almond + blueberry seed Size - 4 fz Item weight - 0.31 ...
Buy Now
$21.42

Related Products
$3.99
100% Pure Botanical Ingredients. Nourishing Skin Care with Natural Vitamin E . Nurturing . Pure Aromatherapy.
$6.24
Earth's Care 100% Pure Sweet Almond Oil - 8 fl oz Type: HW - Massage & Relaxation