Organic Relief - Organic Tea Tree (Melaleuca) Essential Oil 15ml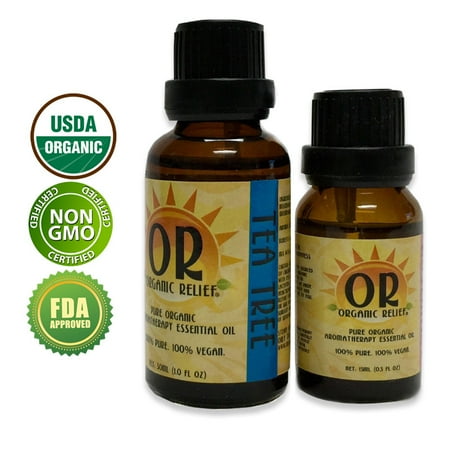 100% Pure; USDA Certified Organic; Vegan; Non GMO; Kosher; FDA Approved; Steam ...
Buy Now
$12.99

Related Products
$17.99
SPApharma Calming Body Lotion enriched with Tea Tree Essential Oil and Dead Sea Minerals 13.5 fl. Oz. Type: Body Lotion Scent: Tea Tree Essential Oil Gender: Unisex Active Ingredient: Dead Sea Minerals
$10.16
Tea Tree Oil - (Melaleuca) - 100% Pure Essential Oil (0.50 oz, ZIN: 305132) Type: Supplements Function: Maintenance & Prevention Size: 0.05 Oz. Gender: Unisex
$17.99
Dead Sea Essentials by AHAVA Tea Tree Oil Foot Cream 5.1 Fl Oz.