Pure Cedarwood Essential Oil Cedrus Atlantica 15ml by Destination Oils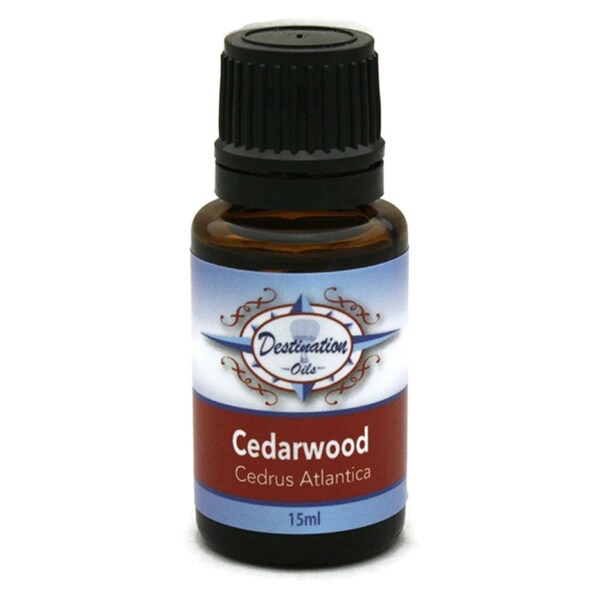 Diffuse this Cedarwood (Cedrus Atlantica) Essential Oil to help with calming and meditation, improve breathing passages, repel insects and improve dandruff. With a satisfying scent, this essential oil is just what you need. Great quality at a great price, these essential oils are incredibly concentrated and powerful to help you in multiple ways. Because of their strong concentration, ensure safe use by properly diluting with a carrier oil. Always test for skin sensitivity prior to widespread use. Keep out of eyes, ears, or nose. Keep oils tightly closed and out of the reach of children. Do not ingest essential oils ...
Buy Now
£11.66

Related Products
$54.52
Ecosmart#39; is the world's leading producer of safe, non-toxic pesticides and the only us supplier with a complete line of epa exempt (25-b) products. ecosmart products are made from patented blends of essential plant oils and have been extensively tested at many of the nation's leading universities and independent research laboratories. FeaturesKills and repels garden insects and mites Safe around children and pets (when used as directed) Pack of 6 SpecificationsCapacity: 6 oz Weight: 0.75 lbs
$23.21
FeaturesEucalyptus Citriodora Organic Essential Oil Blends well with - Basil Sweet, Cedarwood Atlas, Lemon, Vetiver, Peppermint, and Clary Sage. 100% Pure Essential Oil 100% Pure Therapeutic Grade Capacity - 5 ml. Aromatic DescriptionThe oil has a strong fresh citronella-like odor with a sweet balsamic undertone. Commonly known as Lemon Scented Eucalyptus. Aromatherapy PropertiesThe oil has a strong fresh citronella-like odor with a sweet balsamic undertone. Very effective insect repellent due to a higher citronellal content than citronella. Appears to have bacteriostatic activity towards Staphylococcus aureusdue to the synergy between citronellol and citronellal present in this oil. It is considered analgesic, calming, and anti-hypertensive.
$10.85
The first Pyrethrum listed by The Organic Materials Review Institute Equisect Fly Repellent repels and kills a variety of insects hassle-free. The maximum strength repellent contains botanical and essential oils of citronella, clove stem, thyme and corn mint, botanical repellent pyganic. Designed for use in organic farming and ideal for repelling horn, stable, house or deer flies, mosquitoes, gnats or lice. Available in a thirty two ounce size.