Scotch Pine Essential Oil Pinus Sylvestris 15ml Pure by Destination Oils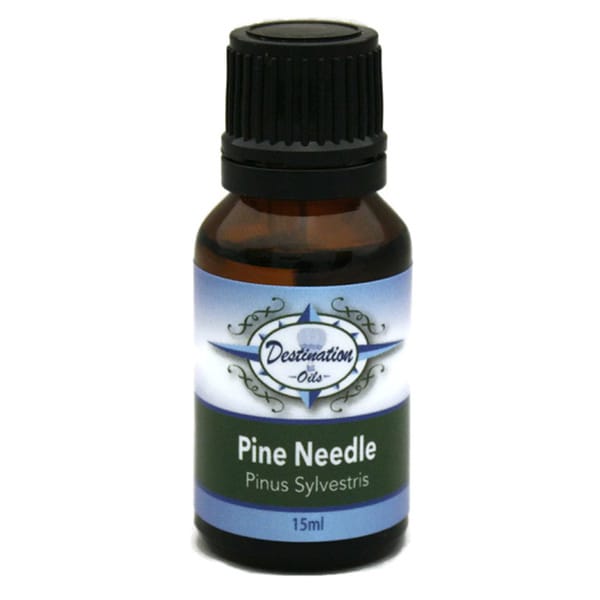 Diffuse this Scotch Pine Needle (Pinus Sylvestris) Essential Oil to purify the air, naturally repel insects and increase energy. It may also help clear congestion and ease coughing. With a satisfying scent, this essential oil is just what you need. Great quality at a great price, these essential oils are incredibly concentrated and powerful to help you in multiple ways. Because of their strong concentration, ensure safe use by properly diluting with a carrier oil. Always test for skin sensitivity prior to widespread use. Keep out of eyes, ears, or nose. Keep oils tightly closed and out of the reach ...
Buy Now
£15.69

Related Products
$19.95
Keep critters outside where they belong with our natural repellent. The all-natural blend of peppermint and spearmint pure essential oils safely deters small pests such as mice, squirrels, chipmunks, rodents, ants and spiders from entering your home. You'll love how it works and how it smells!
$12.32
This oil from AzureGreen brings to you the delightful, earthy fragrance of the Balsam Fir tree. While many people use it as a delightful addition to the atmosphere of a home, it is also commonly used as an anointing oil for your spells and rituals, particularly those that need a little aid in providing a little boost to energy and vigor. Stick incense that is strongly scented & elegantly packaged. For empowering spells of cleansing and consecration or in protective spells of warding. Perhaps most commonly known for its great ability to help repel insects or in producing perfumes and fragrances This is perhaps due to citronella's natural ability to keep away pests and annoyances. Features16 Long Burning Sticks Cruelty Free Made in USA Pack of 16 SpecificationsWeight: 0.12 lbs
$253.42
This Simon Eucalyptus Deck Box is as attractive as it is functional, storing and organizing all of your essential outdoor goods. It is a great way to hide deck or patio clutter while ensuring the support of an environmentally responsible product. The Simon Eucalyptus Deck Box is made of premium plantation eucalyptus that is grown in sustainable production throughout the seasonally dry tropics in forestry plantations. Similar to old-growth eucalyptus, plantation-grown eucalyptus has a rich golden color throughout its grain and provides an elegant look for any outdoor wood products. It also has a lot of natural oils that make it water repellent, insect resistant, and suitable for use in exposed locations. The wood also has the unique qualities of not rotting or accumulating rust, even when joined with metal. Features: -Tropical.-Pre-treated, expertly kiln-dried.-Extremely durable for outdoor/indoor use.-Mold, mildew, fungi, termites, rot and decay resistant.-Environmentally friendly and harvested from protected forests.-Golden color throughout its grain, and provides an elegant look.-Storage Type: Deck box.-Exterior Material: Solid Wood -Exterior Material Details: Eucalyptus.-Wood Construction Details: Eucalyptus.-Wood Species: Eucalyptus..-Color: Oiled Rubbed.-Wood Tone: Medium Yellow Wood.-Lockable: No -Lock Included: ..-Handles: No.-Wheels: No.-Top Style: Flat.-Top Weight Capacity: 125.-Hinged Top: Yes -Soft Close Hinges: ..-Double-Walled Construction: No.-Weather Resistant: Yes.-Water Resistant: Yes -Water Resistant Details: ..-UV Protection: No.-Leak Resistant: No.-Dent Resistant: No.-Rust Resistant: No.-Rot Resistant: Yes.-Mildew Resistant: Yes.-Product Care: Avoid exposing it to direct sunlight. Too much sunlight will discolor your furniture and cause cracks in the surface. Do not cover your wood furniture with any type of plastic drop or cover. It will ruin your wood. Instead, use a soft cotton cloth, either a tablecloth or sheet if you are leaving for an extended period of time. Likewise, never place anything hot or cold directly on the surface. Never use solvents near your wood furniture. Apply oil once a year to maintain color. .-Country of Origin: Viet Nam.-Purposeful Distressing Type: No Distressing.-Natural Variation Type: .Spefications: -Composite Wood Product (CWP): No -CARB Phase II Compliant (formaldehyde emissions): .-TSCA Title VI Compliant (formaldehyde emissions): ..Dimensions: -Overall Height - Top to Bottom: 23.62.-Overall Width - Side to Side: 49.6.-Overall Depth - Front to Back: 20.47.-Overall Product Weight: 49.Assembly: -Assembly Required: Yes -Estimated Time to Assemble: .-Suggested # of People: .-Additional Tools Required: .-Avoid Power Tools: .-Tools Needed for Assembly: .-Estimated Time to Assemble [Internal]: ..Warranty: -Product Warranty: 1 Year.