Scotch Pine Essential Oil Pinus Sylvestris 15ml Pure by Destination Oils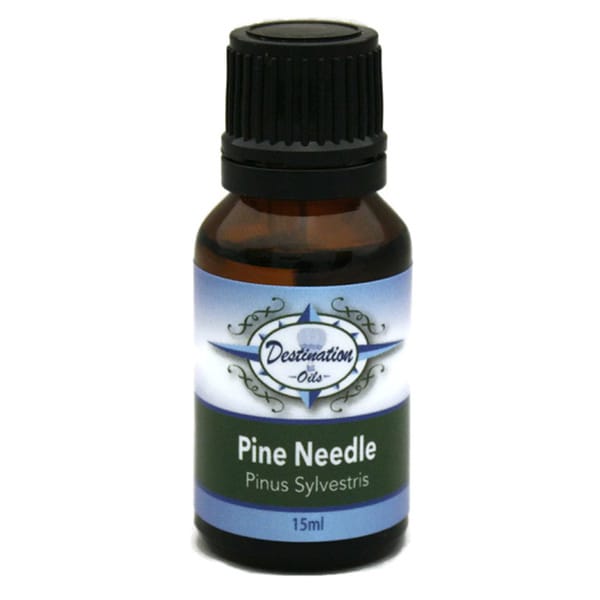 Diffuse this Scotch Pine Needle (Pinus Sylvestris) Essential Oil to purify the air, naturally repel insects and increase energy. It may also help clear congestion and ease coughing. With a satisfying scent, this essential oil is just what you need. Great quality at a great price, these essential oils are incredibly concentrated and powerful to help you in multiple ways. Because of their strong concentration, ensure safe use by properly diluting with a carrier oil. Always test for skin sensitivity prior to widespread use. Keep out of eyes, ears, or nose. Keep oils tightly closed and out of the reach ...
Buy Now
£13.98

Related Products
$19.64
24 OZ Ready To Use Animal Repellent Repels Rabbits Skunks Groundhogs Squirrels & Other Small Herbivores Safe For People Pets & Plants No Stink Essential Oil Based Formulas Oil Based Formula Delivers Long Lasting & Rain Resistant Performance Active Ingredients: Rosemary Oil Peppermint Oil Cinnamon Oil Putrescent Egg Solids. FeaturesOil-based formula delivers long-lasting & rain resistant performance No stink essential oil-based formulas Safe for people pets and plants! Repels Deer Rabbits Moose & Elk RTU Animal Repellent SpecificationsCapacity: 24 oz
$29.97
Aromatherapy Properties: (Uses)Plai is in the same plant family as Ginger but Plai possesses many different properties and has a more intense action. Rather than the classic warming effect of Ginger Plai has a cooling effect on pain and inflammation making it an excellent choice for treating injuries muscular and joint pain and conditions such as arthritis and rheumatism. one of the best essential oils for treating aches pains and inflammation. It has powerful analgesic and anti-inflammatory properties that are beneficial for injuries and muscular aches and pains. It is also useful for post-operative pain and inflammation and its powerful analgesic properties are reported to ease pain for up to 16-20 hours. Plai can help to settle digestive problems such as nausea stomach cramps flatulence constipation diarrhea and irritable bowel syndrome (IBS). Its anti-spasmodic action is also beneficial for period pains. Plai essential oil can help to stimulate the immune system and boost vitality. Its antimicrobial properties are effective in fighting infection and it can also be helpful for respiratory problems such as asthma catarrh chronic colds and flu. can help to soothe the nerves reduce anxiety and cool anger. excellent 'health supporting' oil that is used in many aromatherapy and spa products particularly for massage. It is normally diluted but can be applied directly to the skin if treating areas of pain or inflammation that are close to the surface of the skin. It can also be used as an insect repellent and to treat acne. Blends well with: Rosemary Lemongrass Lavender Russia Tea Tree Black Pepper Grapefruit White Lime Sandalwood East Indian Jasmine Absolute Orange Sweet Neroli and Petitgrain. Features100% Pure Essential Oil Raw Material - Plai Botanical Name - Zingiber Ca
£51.97
VERSATILE TIKI TORCHES Planning an outdoor party or celebration? Accentuate any outdoor setting with these Bamboo Tiki Torches. Simply fill the metal canisters with torch oil, light a flame to the wick, and and place them on the patio table to illuminate your surroundings. These are perfect for luaus, beach or tropical themed parties, birthdays, engagements, romantic dinners and more. Place them around your pool, garden, deck or patio to create a luminous ambiance against the night sky. These tiki torches can also function as an insect repellant. Keep pesky mosquitoes and insects away by filling the canisters with an insect-repelling oil like lemon eucalyptus essential oil, citronella, or neem. Follow an ancient Maori tradition by creating boundaries around your outdoor activities with these Bamboo Tiki Torches! PRODUCT FEATURES: ? Sturdy In-Ground Design ? Natural Bamboo Torch ? Metal Canister ? 6 oz Oil Capacity ? Burns for 7 Hours ? Works with most Torch Oils ? Can be Used as Mosquito / Insect Repellant ? Outdoor Use Only DURABLE BUILD Made of one piece natural bamboo shaft, our tiki torches feature sturdy in-ground design. Unlike competitor products that feature only a bamboo finish, imitation bamboo, or a combination of bamboo and another medium, we offer a 100% bamboo product for better functionality and a more authentic feel of the tropics. Made of one whole bamboo piece, it is built to last. Our tiki torch's metal canister holds up to 6 ounces of oil for a burn that lasts up to 7 hours. Simply open the canister, fill with oil, and light up the flame; no changing batteries or recharging needed!