Scotch Pine Essential Oil Pinus Sylvestris 15ml Pure by Destination Oils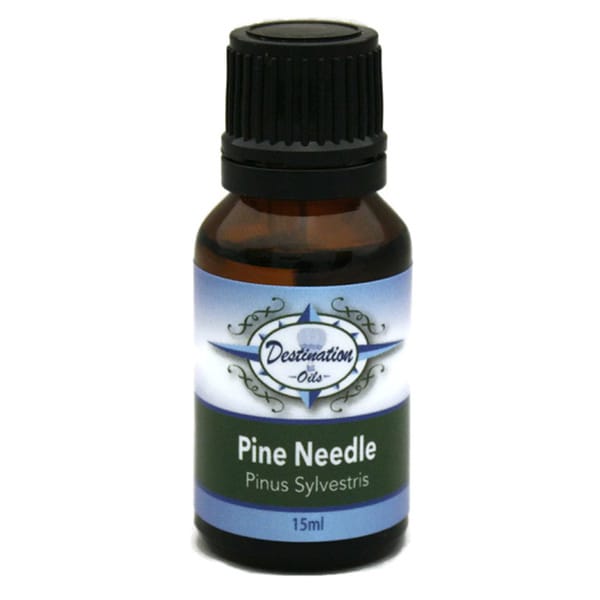 Diffuse this Scotch Pine Needle (Pinus Sylvestris) Essential Oil to purify the air, naturally repel insects and increase energy. It may also help clear congestion and ease coughing. With a satisfying scent, this essential oil is just what you need. Great quality at a great price, these essential oils are incredibly concentrated and powerful to help you in multiple ways. Because of their strong concentration, ensure safe use by properly diluting with a carrier oil. Always test for skin sensitivity prior to widespread use. Keep out of eyes, ears, or nose. Keep oils tightly closed and out of the reach ...
Buy Now
£15.34

Related Products
$10.49
The all natural Deet-free bug repellent. Buzz Away is the most effective all-natural insect repellent available. Independent lab tests prove that Buzz Away keeps the bugs at bay for hours, and because Buzz Away is 100% Deet-free and natural, it's the best choice for your whole family. The American Academy of Pediatrics recommends against the use of Deet on children. Why risk using deet products when our effective natural repellent does the job. Made from pure, natural essential oils - cedarwood, citronella, peppermint, eucalyptus and lemongrass. Buzz Away smells terrific.
$23.08
Lemon Balm is also known by the names Balm Bee Balm Melissa Balm Mint Blue Balm Heart's Delight Cure-all Dropsy Plant Garden Balm and Sweet Balm. The word "Balm" is an abbreviation of Balsam the chief of sweet-smelling oils. The genus Melissa is widely diffused having representatives in Europe Middle Asia and North America. Lemon Balm has the ability to heal wounds ease indigestion relieve menstrual cramps fight (simplex) relax nerves soothe minor wounds & insect stings help prevent sleeplessness and even repel mosquitoes.It may be used effectively in conditions of migraine that are associated with tension neuralgia anxiety induced palpitations and/or insomnia. Lemon Balm has a tonic effect on the heart and circulatory system causing mild vasodilatation of the peripheral vessels thus acting to lower blood pressure. Blends well with Chamomile Maroc Eucalyptus Globulus Lavender French and Rose Otto (Bulgarian). Capacity - 5 ml.
$19.63
Bite Shield Refill Cartridges are for use with Koolatrons Bite Shield Portable. Bite Shield Portables all-natural insect repellent produces a pleasant fragrance that Biting Insects hate. The repellent cartridge contains beads made with a naturally occurring essential oil called Geraniol tested and developed by a major Florida University.