AD400 LED Portable Essential Oil Diffuser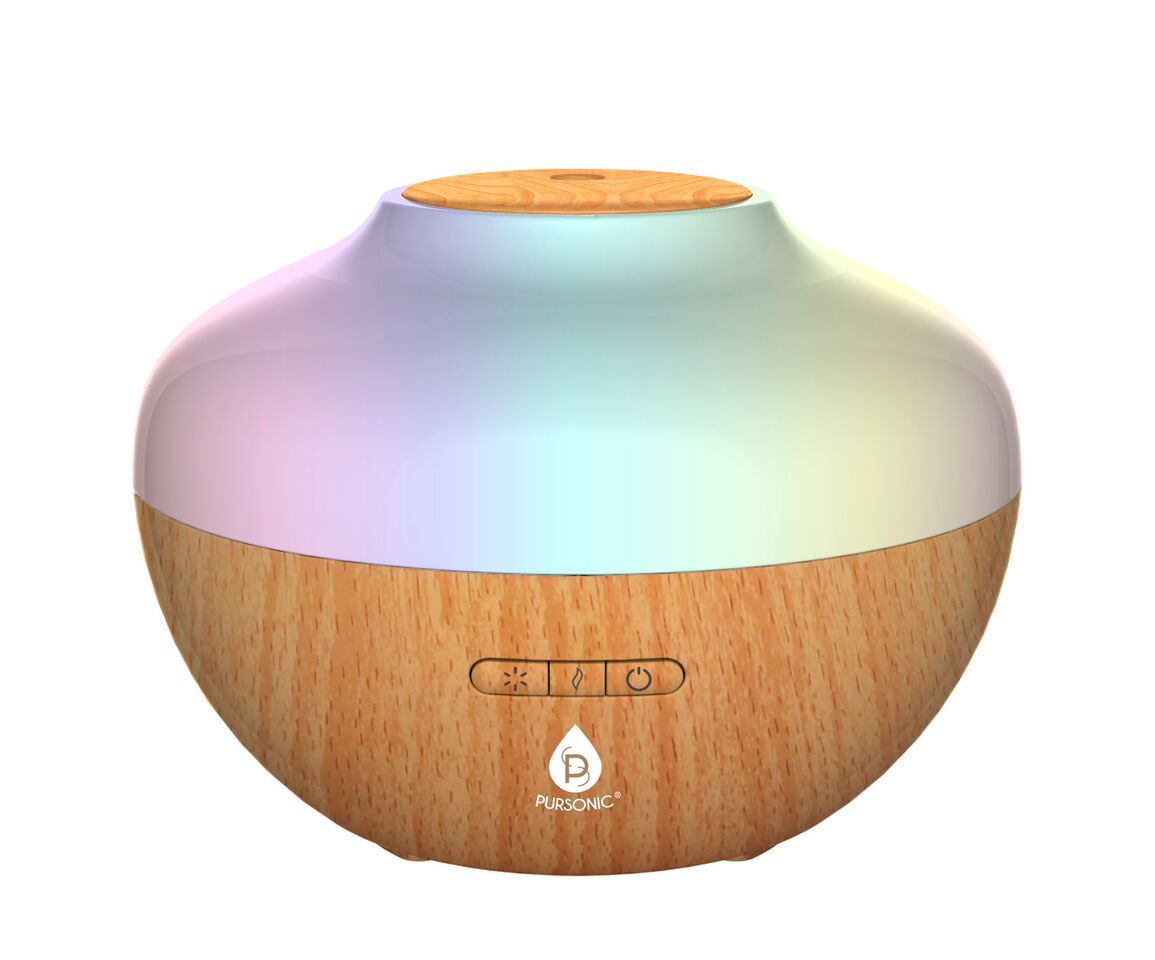 The perfect accent for any room. This luxurious diffuser is great for aromatherapy as well as enhancing your home decor. Ultrasonic transducer vibrates at a steady and high frequency that makes the molecules of water and the essential oils so tiny that it is easily absorbed by the body. This creates the negative ions that moisturize the air & your skin allowing you to enjoy the aromatherapy effectively. Three to five drops of your favorite essential oil is all you need to fill the air in your home and/or office with long-lasting fragrance. FeaturesLED Portable Essential Oil Diffuser Ultrasonic ...
Buy Now
$46.54

Related Products
$43.99
Note: The power adapter is packed in the water tank, please lift up the diffuser cap to find it. InnoGear 200ml New Plastic Wood Grain Aroma Diffuser is in gorgeous design. It fits in with any decor.The color changing lights make it beautiful in low light rooms. Most of all, this stylish cool mist humidifier adds moisture to your air to eliminate dryness and help with your dry chapped skin, chapped lips and dry sinuses. Add a drop of your favorite essential oil to give your room a fresh, clean scent. Notices: Please add water below the Max line. Oil is not included in the package Press the mist button for 2 seconds to switch between the strong and weak mist Do not press the "MIST" button when the tank is empty.If there is no water but press the "MIST"button,the diffuser will be burned out. Specifications: Weight: 14.5 oz Dimesion: 6.6(D)*6.6(D)*3.12(H) Material: Upper parts PP Capacity of water tank: About 200ml Noise Level: less than 25 dB Input Power: AC 100-240V 50/60HZ Most advanced ultrasonic technology: 2.4MHz Material: Upper parts PP, ABS, PC Package Contents: 1 x Aroma Diffuser 1 x Wall Charger 1 x User Manual
$36.53
Now foods ultrasonic faux wood grain diffuser is a flower-shaped diffuser that is bpa-free and utilizes high-frequency ultrasonic electrical vibrations to create an ultra-fine aromatherapy mist.