Smiles for Miles Essential Oil Uplifting Blend, 1 oz, NOW Foods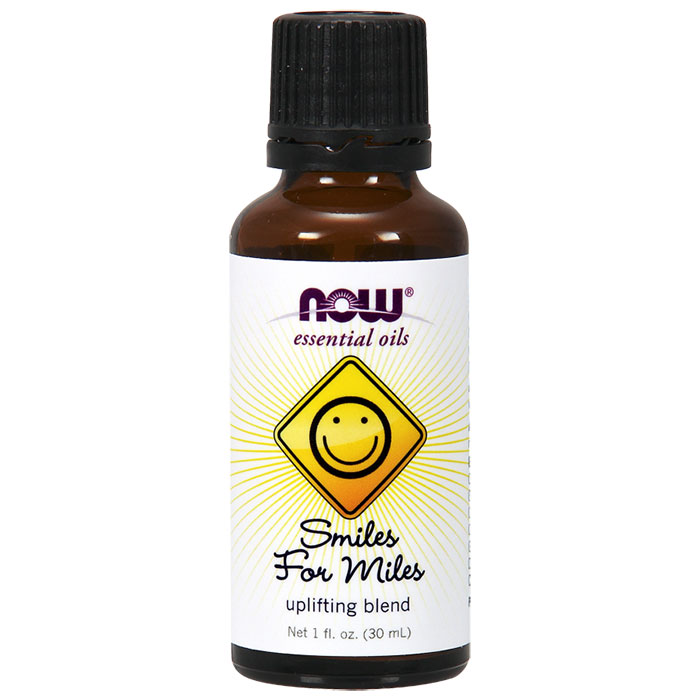 Buy Now
$9.35

Related Products
$5.99
Aroma: Warm, woodsy, balsamic. Benefits: Stress relief, strengthening, empowering.
$6.84
So you're into aromatherapy and you've been using essential oils for a while now. You're ready to take the next step and start combining essential oils, but perhaps you're not sure of the proper ratios, or which oils complement one another. At NOW Solutions we've taken the guesswork out of aromatherapy blends with a variety of pre-blended combinations, as well as a number of recipes for aromatherapy oil blends that can help you unwind after a long day or get focused for a big meeting or project. Whether you're looking to do your own aromatherapy blend or just desire a more complex aroma blend to liven up your home, office or car, NOW Solutions has the blends and recipes to help you achieve aromatherapy nirvana, and a commitment to quality that's second to none.
$6.99
Aroma: Citronella-like. Benefits: Clarifying, cleansing, invigorating.